Gran SeoulSouth Korea
---
Gran Seoul is a commercial building where both of office workers and visitors access. NEXPA's PMS/VPGS solutions has been successfully deployed for this building project to manage parking efficiently.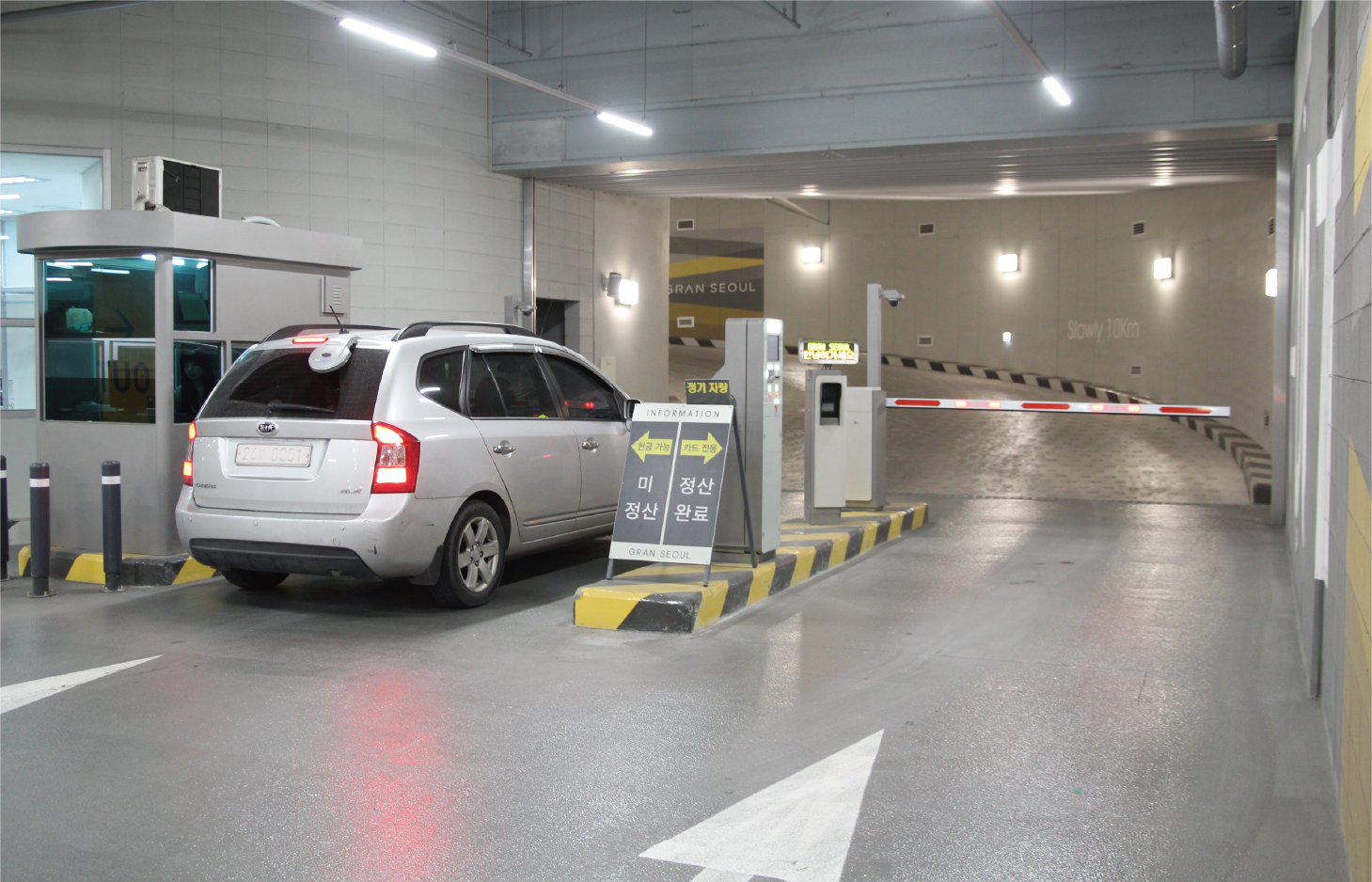 Cashier Booth / Auto Pay Station
With LPR, parking fee is calculated automatically. Car park operators can choose a payment option such as cashier booth and auto pay station. Gran Seoul choose both of them.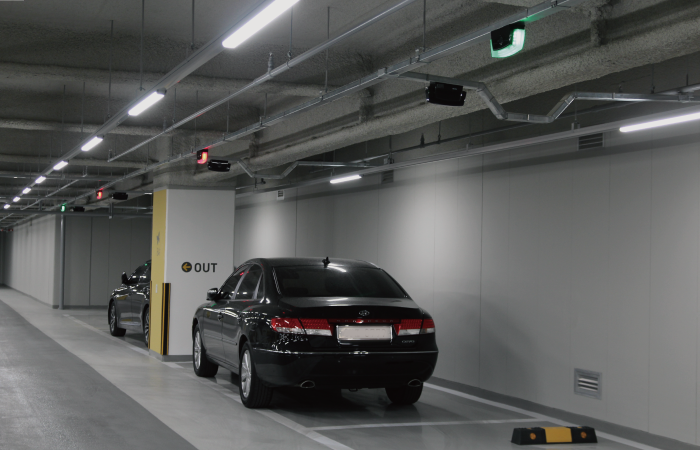 Paralel parking lot solution
Only NEXPA's solution recognizes the license plate number of a vehicle parked on a parallel parking lot.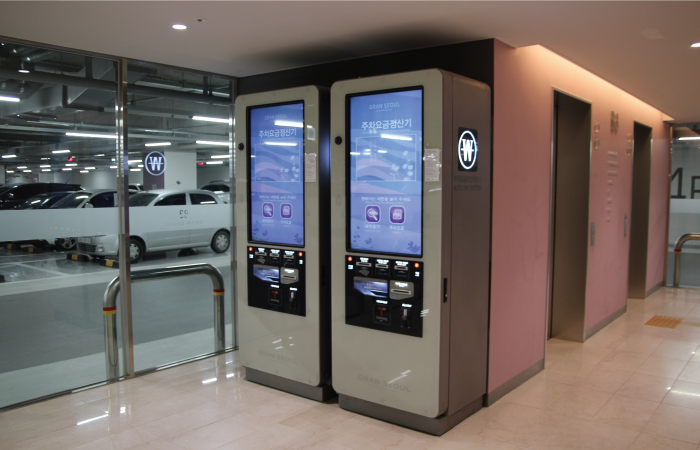 Find-My-Car
KIOSK which is deployed in Gran Seoul has a feature of auto pay station and vehicle finder. When drivers leave, they can find their car's location and pay the parking fee just with a simple action of entering their vehicle number.