Incheon International Airport T2 South Korea
---
Incheon International Airport as No.2 ranked the World's top 100 airports in 2017 won ASQ Awards for 12 consecutive years. Incheon International Airport considers car park service is one of the important factors to give a good impression to the customers and improve their loyalty. The car park in Incheon International Airport has been innovating every year reflecting the technology development.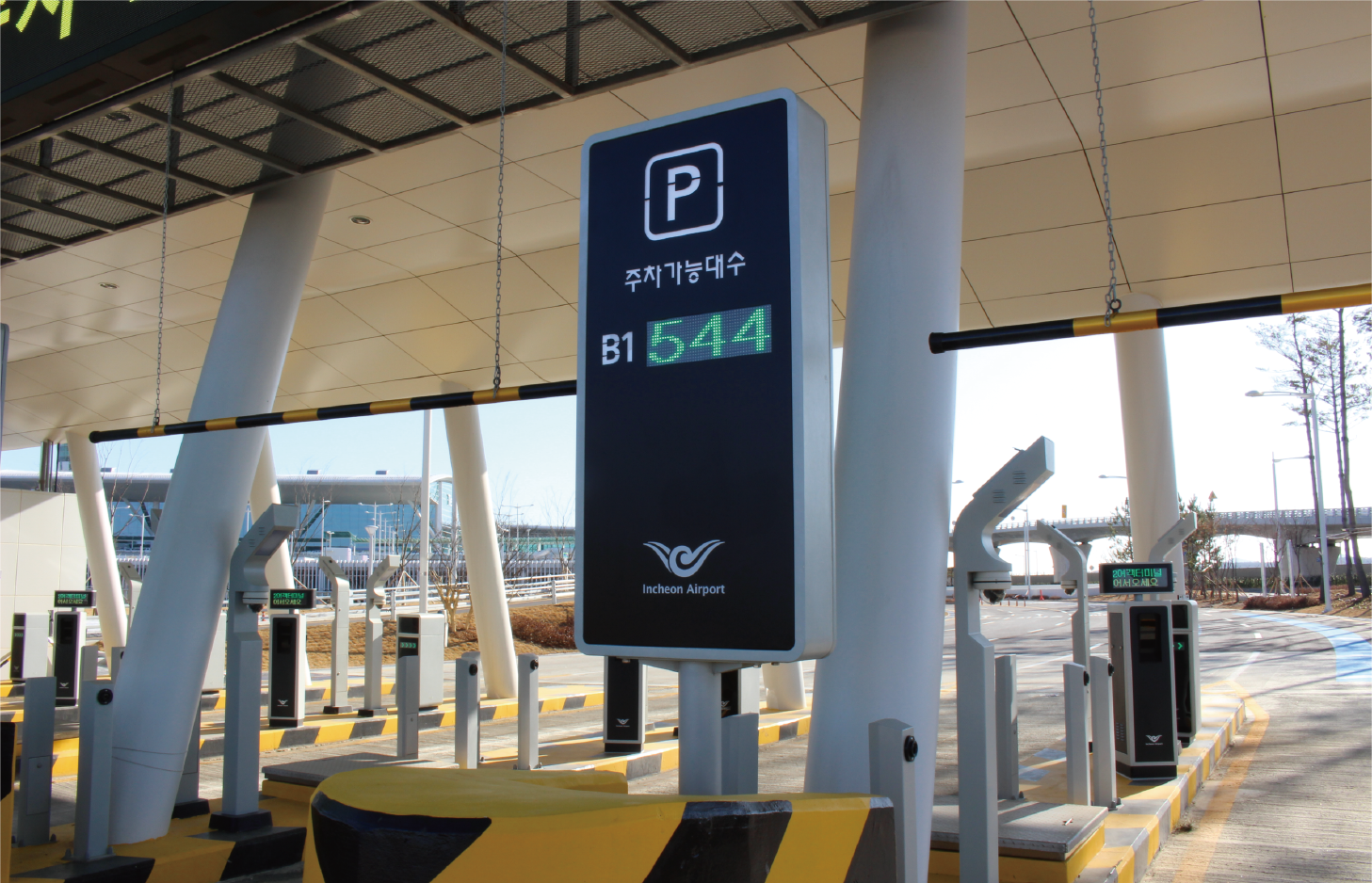 Main Entrance Guidance Display
Main entrance guidance display shows the real-time car park occupancy by level of the entire car park.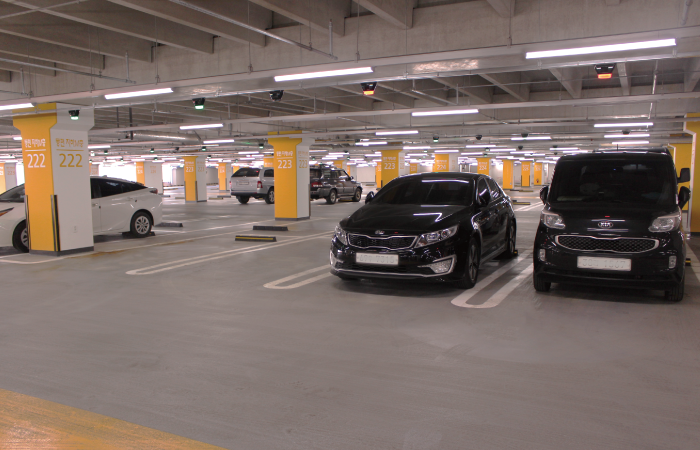 Uni-directional and Sub LED lights
Uni-directional IP camera sensor and sub LED lights have been installed to show the availability of each parking lot to car park users. Sub LED lights are connected to the nearest IP camera sensor for power and network.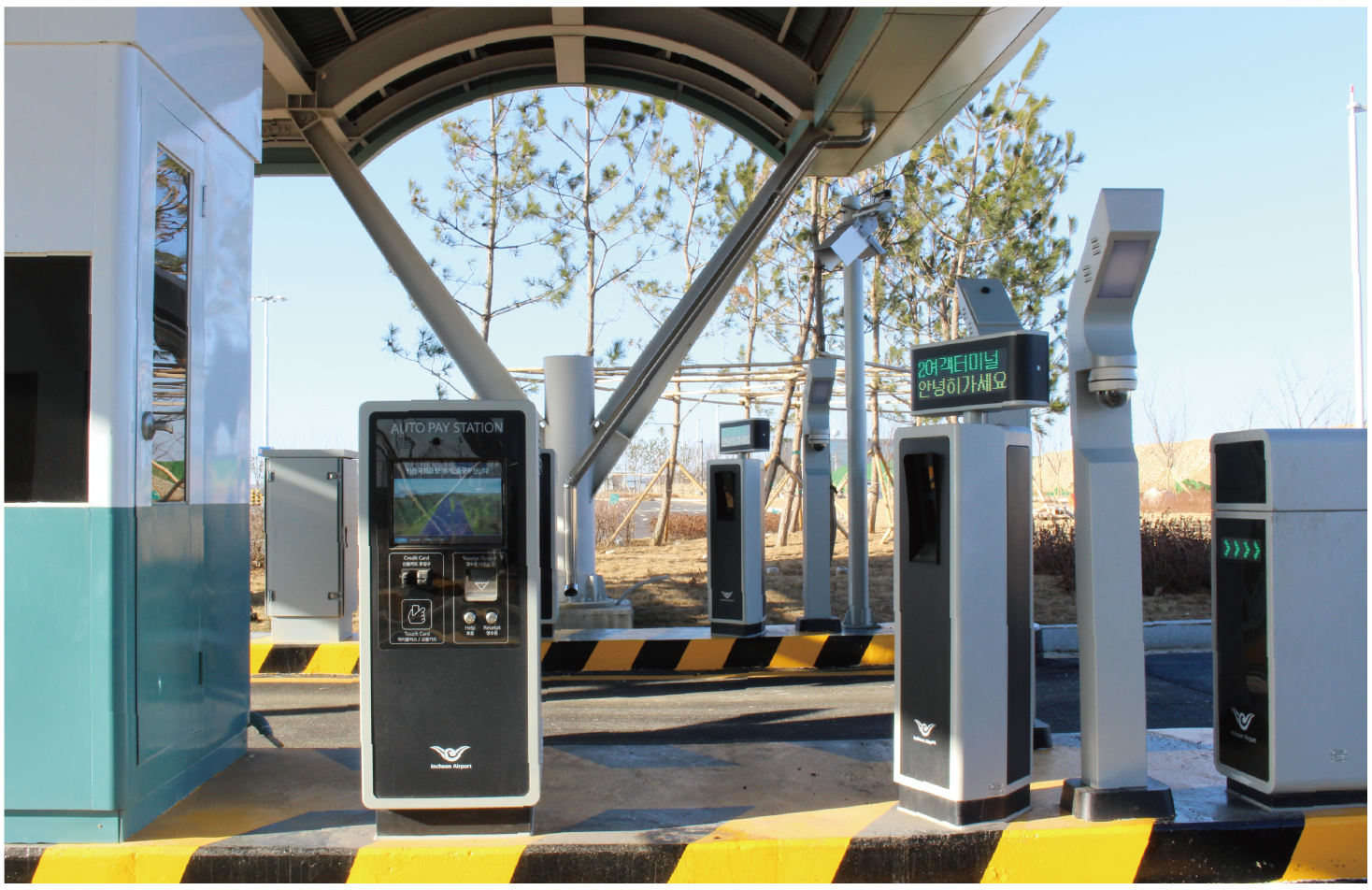 Effortless Ticketless System
By LPR, Auto pay station, and Boob barrier, car park operators run an effortless ticketless system. Payment booth can be added according to customer's needs.