HYUNDAI DEPARTMENT STORESouth Korea
---
Hyundai Department Store offers selection of luxury goods and leads a high-quality shopping. NEXPA deployed both of our PMS and VPGS solution to enhance the name value of Hyundai.
Parking Entrance PMS
There are 2 lanes at the entrance. The left is for valet parking and the right is for general parking. Both lanes have LPR machine to recognize the vehicle number and other equipment such as boom barrier, 4-side vehicle image capturing cameras, and calling system. The drivers can check the occupancy rate of each levels with the main entrance display which is one of the VPGS system components.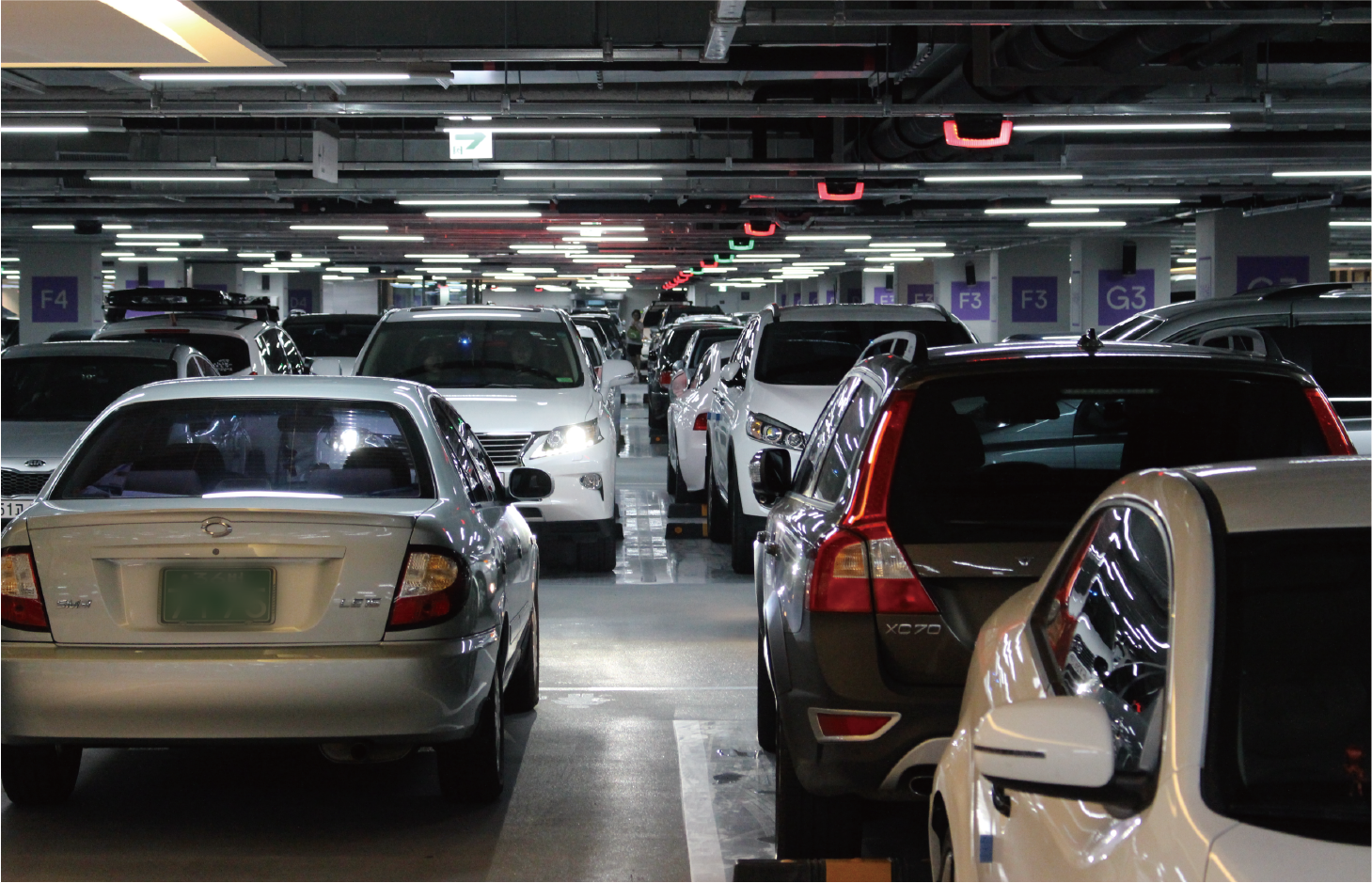 Uni-directional IP Camera Sensor
Hyundai Department Store chose Uni-directional IP Camera sensor for guiding their customers to park. One camera sensor detects and recognizes maximum 3 parking lots in a row on the opposite side and shows the availability of underneath camera with embedded LED indicator.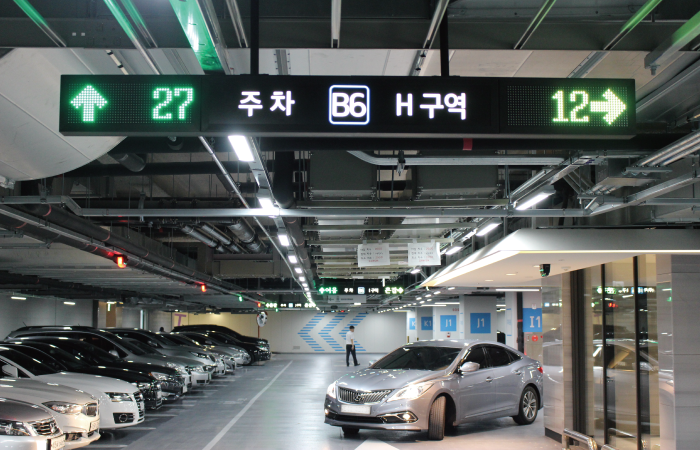 Parking Guidance Display
Zone guidance display shows how many available parking lots do exist. The visitors do not need to waste time to search any more.