Acro-riverpark apartment
---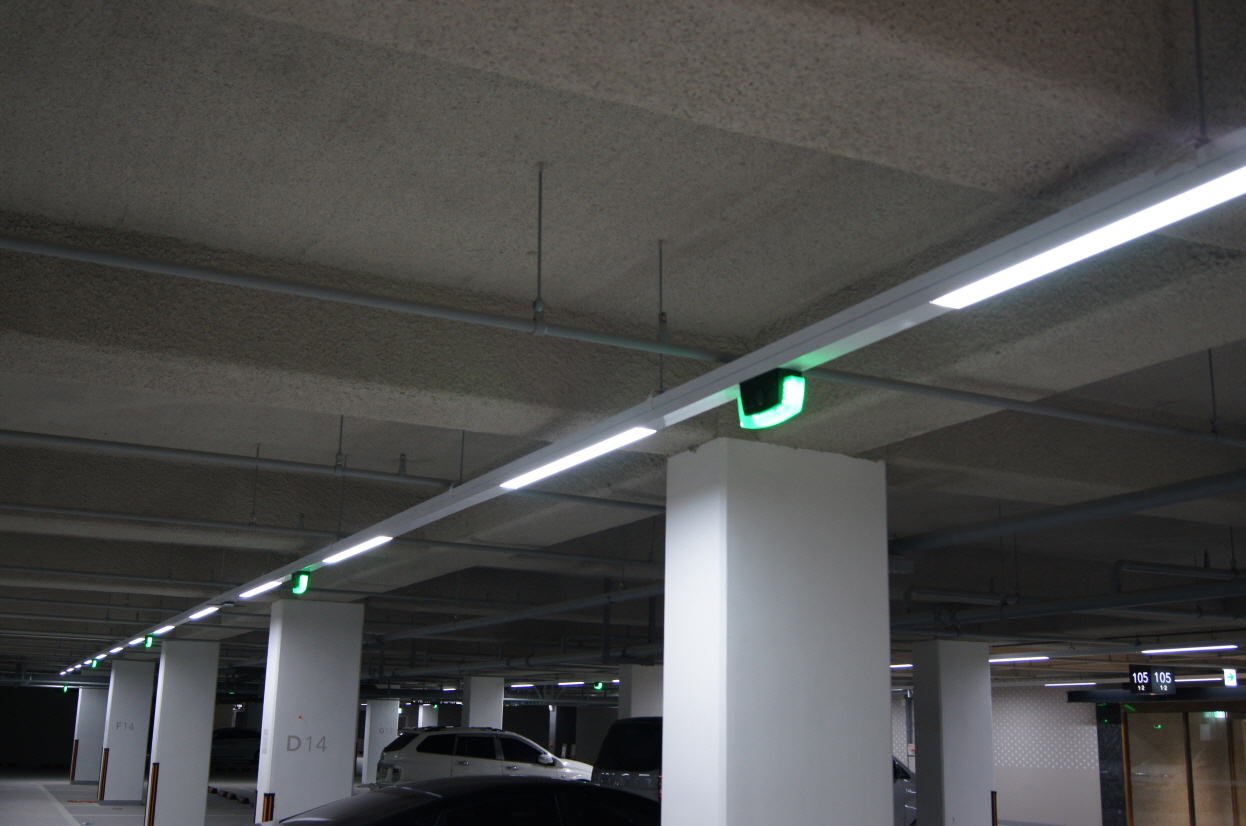 Uni-Directional camera
Uni-directional IP camera sensor detects incoming vehicles on the opposite side of parking lots and the embedded LED indicator shows the availability of 3 parking lots underneath camera sensor. Resident can easily find the the empty lots in a short time.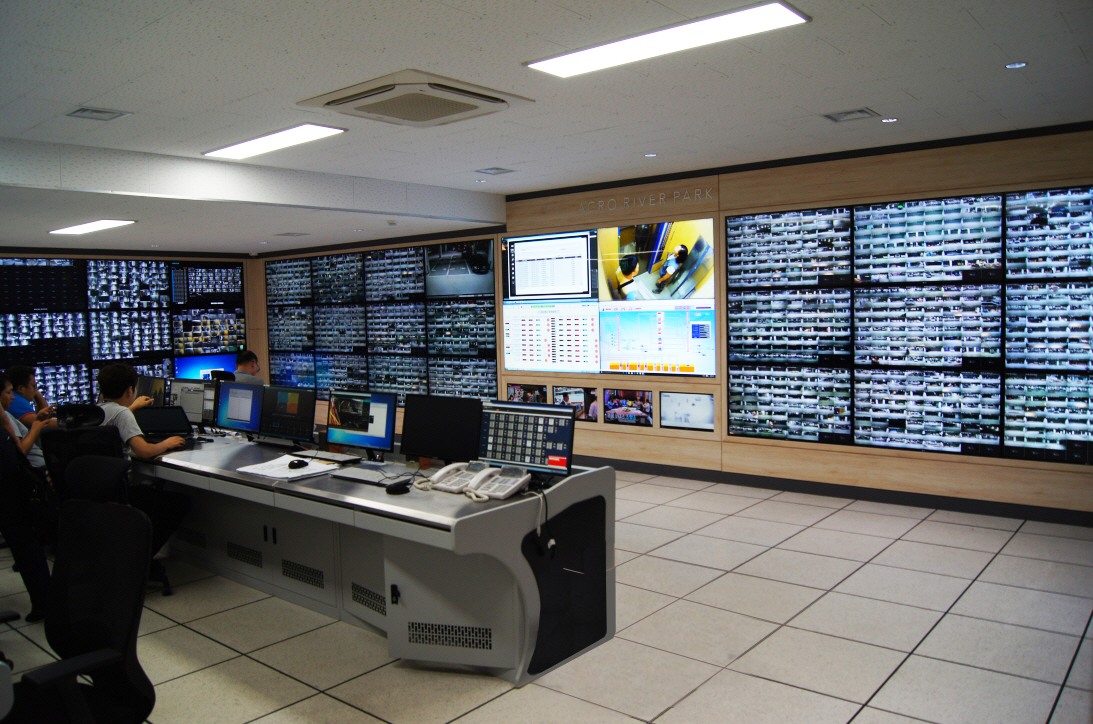 Central management office
It can be monitored in real time through a parking-side camera and it enables administrators to respond quickly to emergency situation.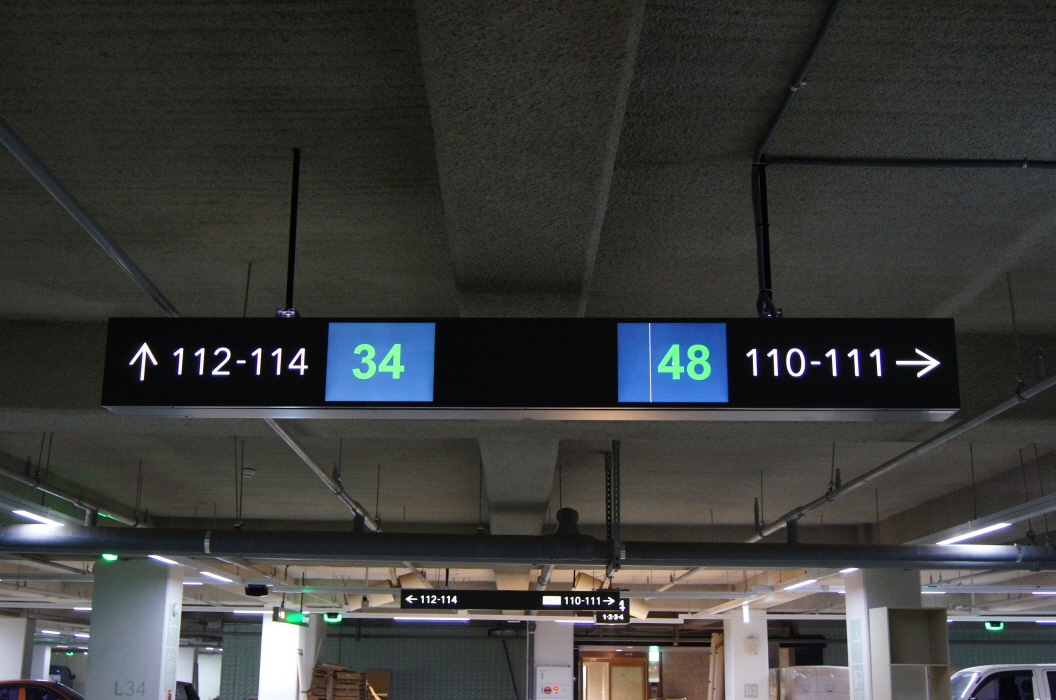 Zone guidance display
Unlike ordinary guide boards with LEDs, DIDs can be installed to ensure clean and high quality.